Need extra staff
for your business?
Find it in minutes
Season peak, last minute vacancy or in need of an extra pair of hands? 🙌
We got you! Post your shifts, receive applications from thousands of vetted and qualified freelance professionals and fill your vacancy today.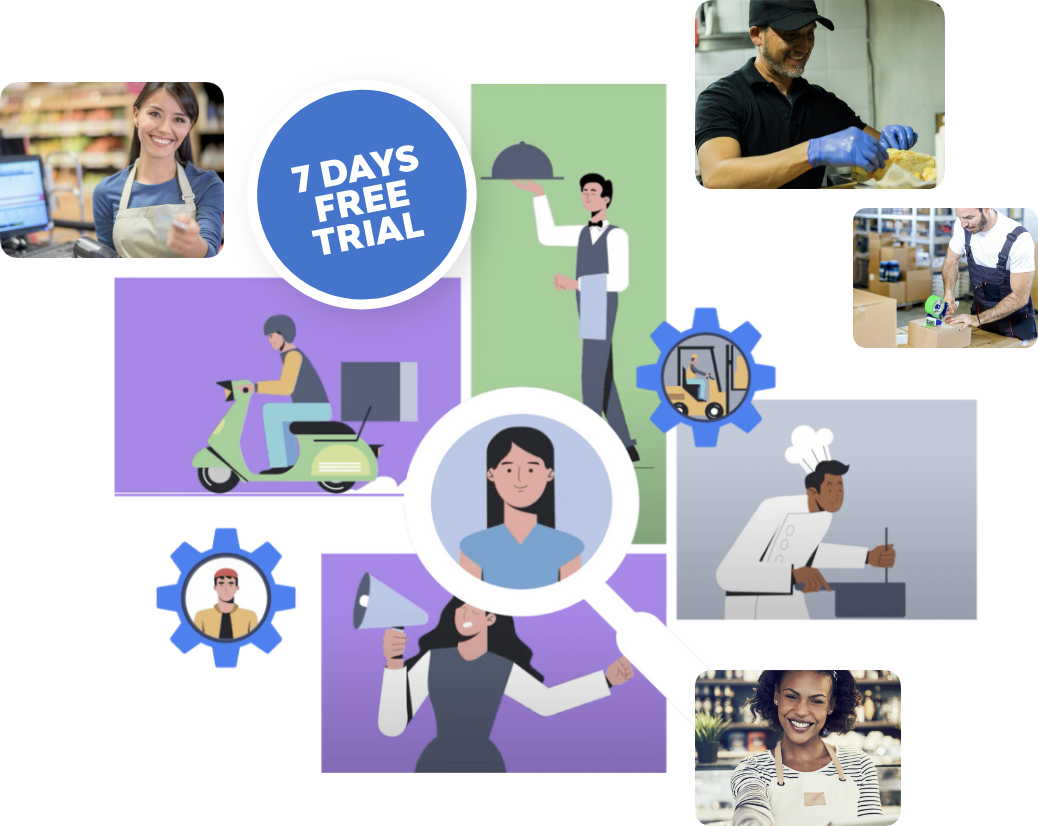 Manage your extra staff with everything you need in one place.
Jobby is the leading flexible work platform, 100% cloud-based and packed with features to easily manage your staff.
Find
Match with the best vetted freelance professionals ready to
answer your call.
Book
Pick the best workers and fill your shifts within minutes.

Manage
Monitor your planning in real time and keep track of attendance
and quality of work.
Pay
Confirm hours, pay workers securely with Jobby and receive
your invoices.
Our customers ❤️ us
We work every day to improve our product and introduce new features to make it easier for you to manage flexible staff.
We asked our customers why they rely on us:
Speeding up your the recruitment process
Finding motivated and valuable workers
Keeping costs under control
Jobby works across all sectors.
Logistics
Van Delivery Driver
Warehouse Operative
Delivery
Sharing Mobility
So much more...
Food&Beverage
Hall commis
Waiter/Waitress
Customer Service Assistant
Cleaner
So much more...
Retail & merchandising
Picking
Warehouse Operative
Store Manager
Inventory
So much more
Hospitality & events
Receptionist
Sanitisation
Porterage
Events
So much more...
Hire freelance professionals from £ 14,00 per hour!
Activate your account for free today!